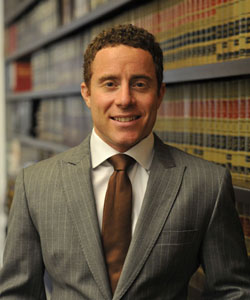 Education:
DePaul University College of Law, JD
University of Wisconsin – Madison, BBS in Finance
Bar Admissions:
State of Nevada Supreme Court
State of Illinois Supreme Court
United States District Court – Northern District of Illinois
State of Arizona Supreme Court


Mark Waller joined Waller & Co. in 2007 thereby continuing the firm's tradition and legacy. Mark Waller is a transactional and litigation attorney for Waller & Co.
Mark Waller (as Of Counsel) specializes in a range of legal services, including estate planning, probate, personal injury, business law and corporate services. Mark has successfully represented Plaintiffs in personal injury lawsuits against Fortune 100 companies as well as successfully defended individuals and businesses on the other side of the litigation equation. Mark has assisted and advised clients with estates of all sizes, from $250,000 to $80,000,000; allowing him to develop an understanding of clients' varying needs and circumstances. Lastly, Mark also works as outside general counsel for businesses in real estate, financial services, retail, entertainment, manufacturing, and more.
Before joining Waller & Co., Mark Waller worked in the legal department of one of the largest diversified utility companies in the world. Prior to practicing law, Mark earned his undergraduate degree in Finance, Investment, and Banking. Shortly after, Mark worked at a New York based financial institution where he provided the company's clients with investment and financial advice.