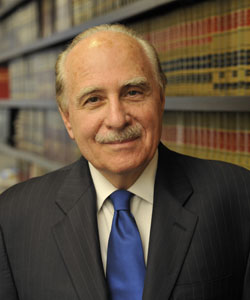 Education:
DePaul University College of Law, JD
Roosevelt University, BBS
Bar Admissions and Certifications:
Certified Public Accountant (CPA)
United States Tax Court
State of Illinois Supreme Court
United States District Court – Northern District of Illinois
Harvey Waller is an Attorney and Certified Public Accountant based in Chicago, Illinois with over 40 years of experience. Harvey's passion and expertise is in the area of estate, retirement planning and asset protection planning, federal and state tax matters, and business/corporate matters and succession planning.
Harvey Waller worked at the Internal Revenue Service prior to practicing law. There, he spent 7 years as an IRS Agent; eventually serving on the US Attorney's Office – Strike Force Division. In addition, Harvey gained valuable experience at the IRS as an Examiner for individuals, small businesses, and Fortune 500 companies, an Auditor on the IRS Review Staff, and as an IRS Staff Instructor.
Harvey Waller has conducted over 100 Estate, Retirement, and Asset Protection Planning seminars where he enthusiastically shares his experience and knowledge in these areas with attendees. Many of these seminars are conducted by financial and investment advisors throughout the Chicagoland area. There, Harvey educates their clients on various legal and tax issues in the area of Estate Planning.
Harvey Waller acts as general counsel for a variety of small and mid-market businesses, providing them a full sphere of legal support. His clients include manufacturers, financial services companies, physician groups, real estate developers, and nationally recognized entertainers.
Harvey Waller was also a guest lecturer for Becker CPA Review for approximately a decade. There Harvey taught tax law and agency law. Becker is a global leader and perhaps the most well-known and respected professional education services in the area of tax and accounting.