Litigation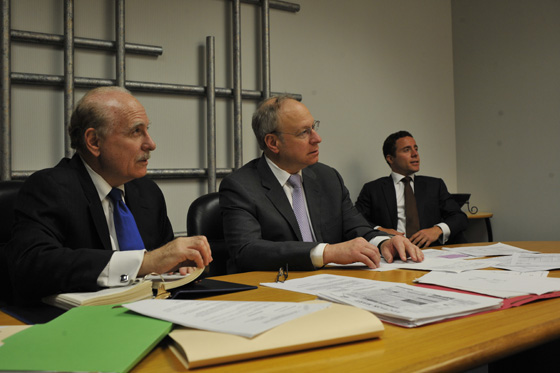 Litigation and general disputes are a fact of life for many. Individuals who own businesses, have assets and property, and take risks have a greater tendency to be involved in litigation. Whether you are looking to assert your rights against someone or defend your rights against one pursuing you, litigation can be an uncomfortable, confusing, and stressful thing for many. Waller & Co. understands this and works hard at keeping our clients comfortable, protected, and confident during the litigation process.
The lawyers at Waller & Co. have the legal expertise, experience, and an aggressive mindset to achieve our clients' litigation objectives. Our successful litigation practice is derived from a complete commitment to obtaining an effective resolution to a client's litigation problems; both inside and outside the courtroom. Our attorneys work closely with our clients throughout the litigation process by working with them to develop practical goals and objectives, educating them on the litigation process, and keeping them updated on the status of their litigation.
As a result of working with numerous families and businesses over the years, Waller & Co. is highly skilled and experienced in representing clients in the following areas:
Business/Commercial Litigation
Probate and Estate Litigation
Tax Litigation
Real Estate Litigation
Personal Injury
Domestic Relations Disputes, and more
Working with Waller & Co. to address litigation matters generally includes the following:
An initial meeting is set up to discuss the client's dispute and client's questions and concerns are addressed.
Our attorneys analyze the facts and issues surrounding the dispute or lawsuit, research laws if necessary, and a preliminary assessment is discussed with the client. A general recommendation is provided to the client.
Waller & Co. begins the process of dispute resolution or formal representation for litigation.
Our attorneys apply a winning and goal oriented attitude to resolve the client's dispute or litigation in the most practical, efficient, and effective way for our client.
Ongoing communication between our attorneys and the client occurs. This ensures our client is educated and informed throughout the dispute or litigation process.