Business Law & Corporate Services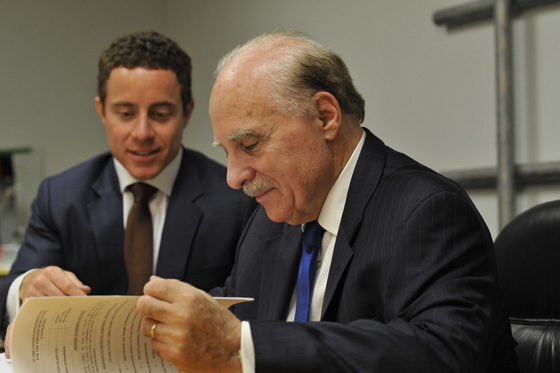 Waller & Co. prides itself on having the business acumen and legal experience to provide practical, goal oriented, and cost effective solutions to entrepreneurs and businesses. Waller & Co. has helped many of our clients' businesses prosper through the stages of startup, profitability, growth, and expansion. We want to see our clients' business go through these stages of success. Simply put, our attorneys work smart and hard to help you make this possible.
Since the firm's inception, our attorneys have worked closely as corporate counsel for businesses in a wide variety of industries such as manufacturing, financial services, retail, technology, marketing, medical, real estate, and entertainment. Our clients are small "mom and pop" style retailers, brick and mortar manufacturers, inventors, radio personalities, financial services companies, and more.
Harvey Waller and Mark Waller's unique backgrounds in law, accounting, tax, finance, and entrepreneurship make Waller & Co. especially qualified to address your businesses needs. Given the variety of experience and expertise of the attorneys at Waller & Co., businesses have chosen our firm year after year to help them achieve and implement their business goals, operations, and much more.
Waller & Co. provides the following corporate and business law services:
Entity Planning and Preparation
Tax Planning
Protecting Your Assets and Minimizing Legal Risks
Preparing Various Contracts and Agreements
Negotiations
Buying a Business
Employee Issues
Independent Contractors
Franchising
Leasing and/or Renting
Raising Money
Resolving Business Disputes
Buying & Selling Products/Services
Selling & Exiting